Best Fine Dining Restaurants in Dubai
Dubai is exquisite when it is about food and cuisine. There are luxury restaurants that serve every national cuisine from over the world and that includes several of the Arabic delights in Dubai. Dubai does not have its own Michelin guide and has got many restaurant chains and chefs that have been known by this great publication.
Every luxurious restaurant is featured not just to eat but a great destination for amazing décor and nice views and marvellous culinary experiences.
Pierchic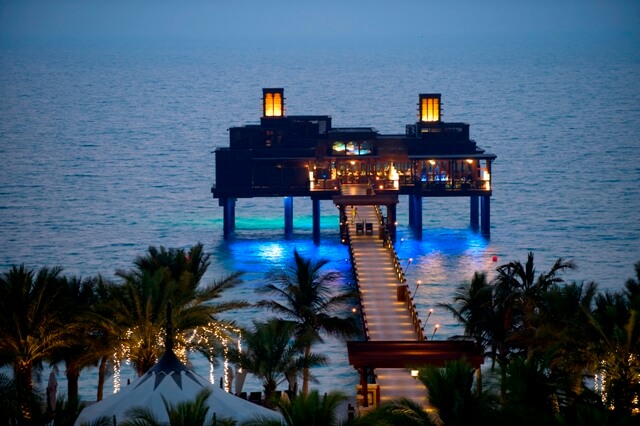 Cuisine: European
Style: It has been set on a pier coming out into the Arabian Gulf. Pierchic provides the best seafood in Dubai and it was known for the 2nd year in the year 2010 as Time Out and it was Dubai's Finest Seafood restaurant.
The pier is a romantic outpost that has been eradicated from the centre stage of Dubai and provides view of the Azure Gulf.
Margaux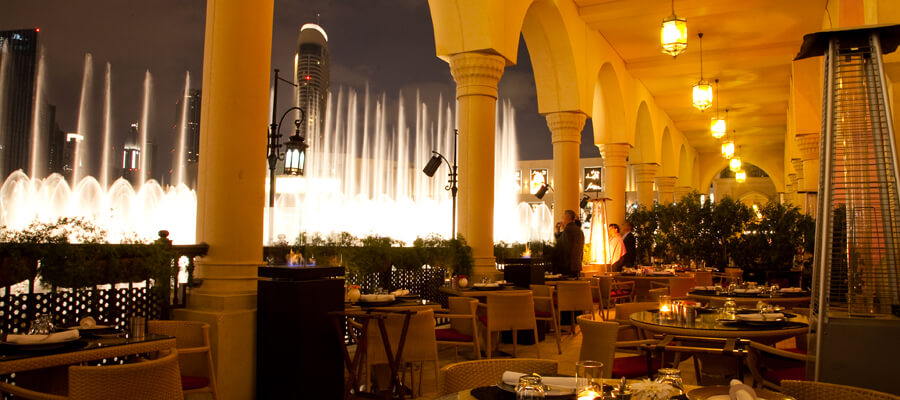 Cuisine: French
Style: Chef Julian Mercier opened Margaux after working under the triple Michelin. This is the new cuisine inspired by French Mediterranean produce and its décor also. Guests may dine in the wood panelled dining room.
Eauzone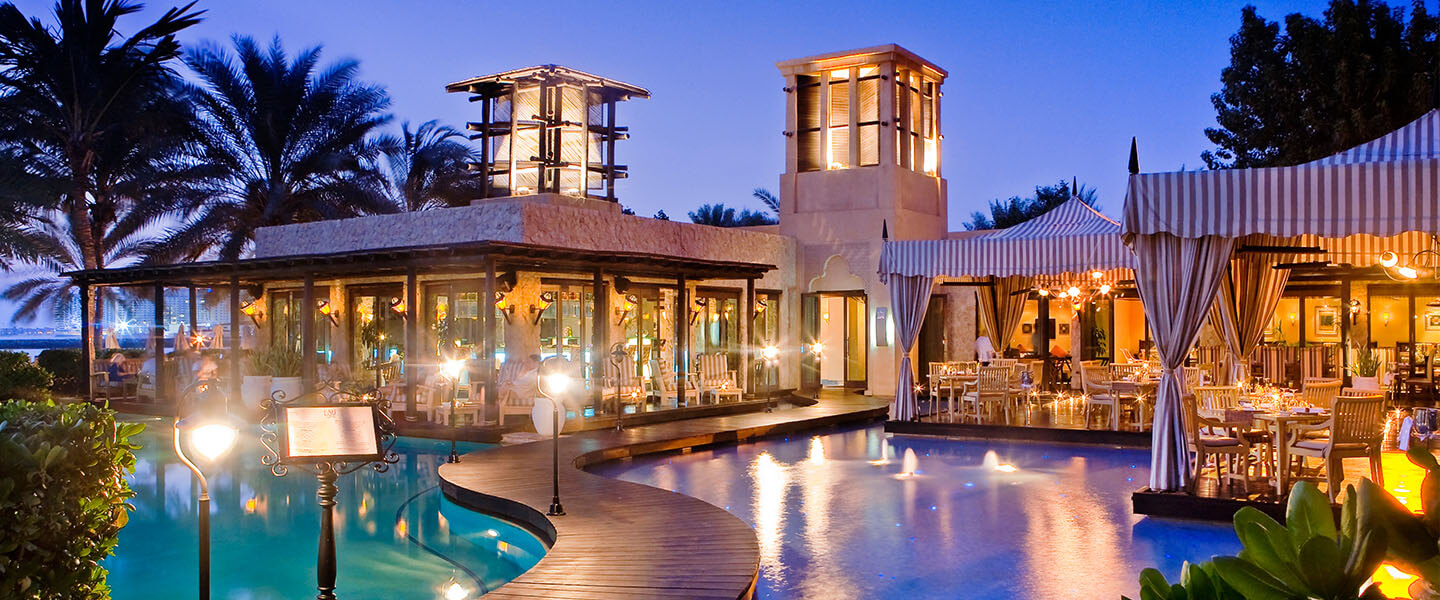 Cuisine: Modern Asian
Style: The atmosphere at Eauzone is usually casual in the day time and exhibits gradual pace of the one and only royal mirage and the lazy sea.
This venue actually lightens up into a refined luxury restaurant. The design is awesome and is centred on a pool. It gives one an impression that it is floating on the water. A walk on the pool exhibits the way inside the restaurant where there is existence of a casual bar and a nicely striped poolside.
Majlis Al Bahar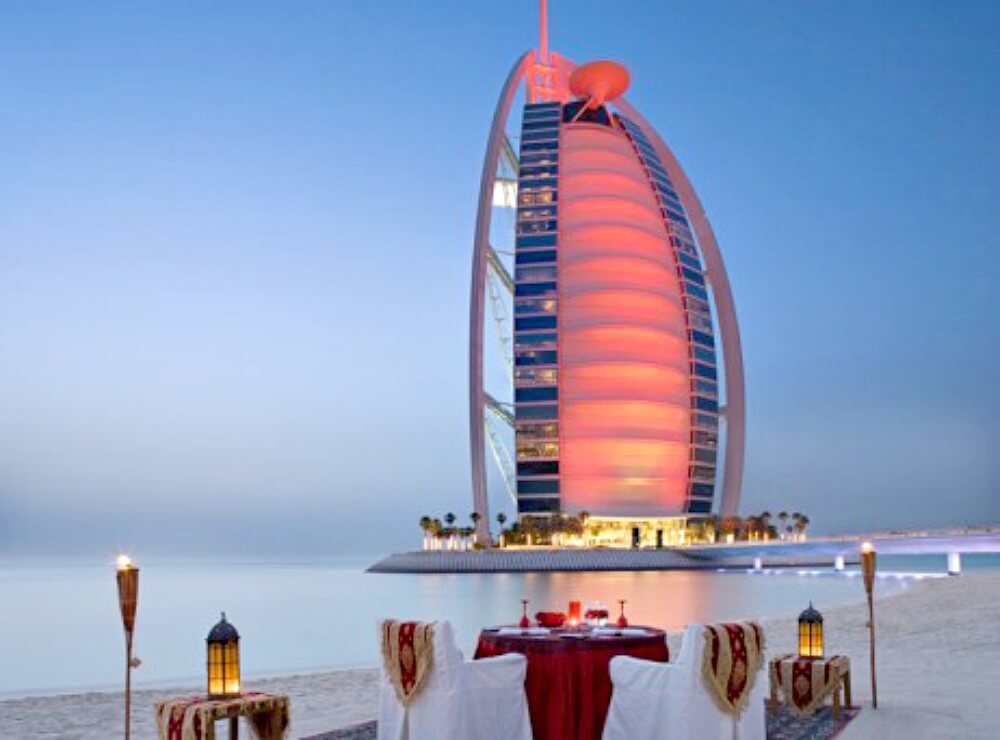 Cuisine here is Mediterranean. It is nicely positioned on the Burj Al Arab's private island beach. This luxury restaurant has no décor. There is just table and sand here. The menu is awesome and elaborate here and serves Middle Eastern dishes and Mediterranean dishes.
It is a great position from where you can view the sunset on the city lights of Dubai bloom. It is the best romantic destination in Dubai.
AL Hadheerah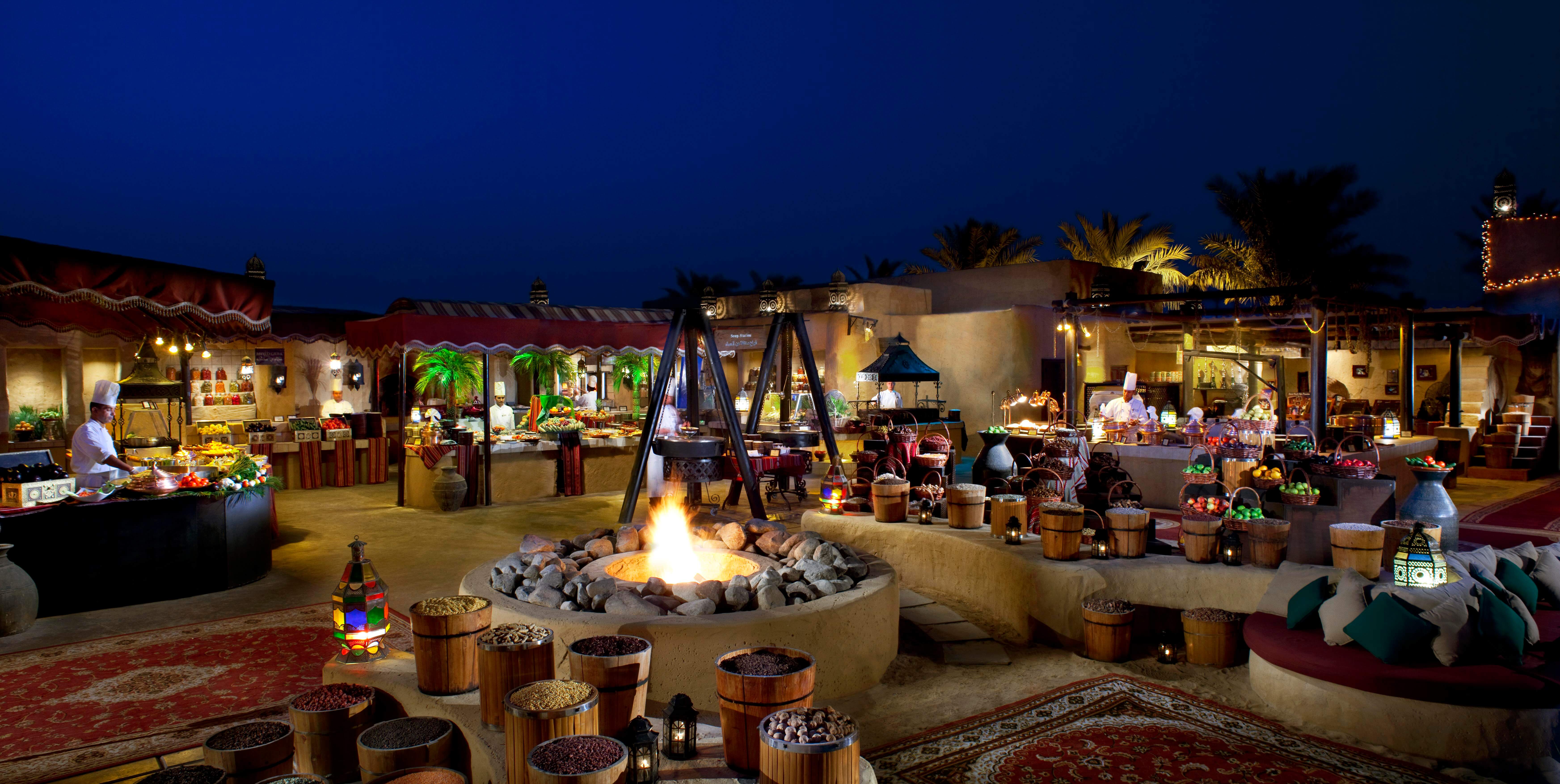 Cuisine is traditional Arabian here. The signature restaurant of Bab Al Shams resort is a sixty minute drive from the Dubai airport and it is engulfed by sand dunes and provides the image of an isolated oasis.
Guest can dine while being fully entertained by actors riding horses and acting with swordplay with the belly dancers and other artists who keep the families completely entertained.
D