Luxury Wedding: Eight Decorating Ideas You'll Love
There are some great luxe ideas that you will really adore to the fullest extent.
Floral and Crystal Chandelier Tree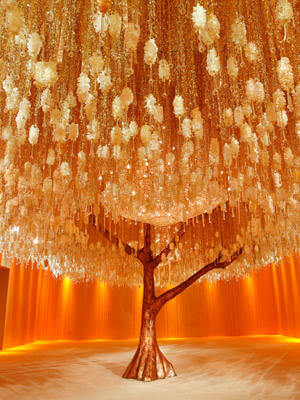 Bailey has planned numerous events for the likes of Oprah Winfrey, Jennifer Hudson and Uma Thurman. The best means is to impress the guests and make something that you have never witnessed.
Garden inspired Ceremony indoors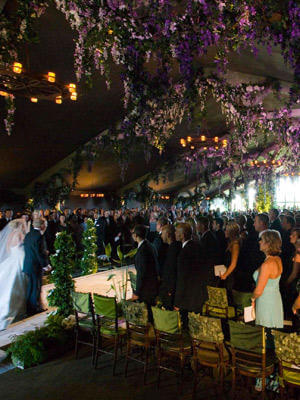 Colin is the top of the industry lifestyle professionals and he is an A-list client roster that includes Jennifer Lopez and Nicole Kidman. He converted an empty space into a wonderful garden by hanging some flowers from the rafters. Some of the topiary trees lined the aisle and were engulfed by some green colored chairs to give it a totally lush appearance.
Floral and Vine Huppah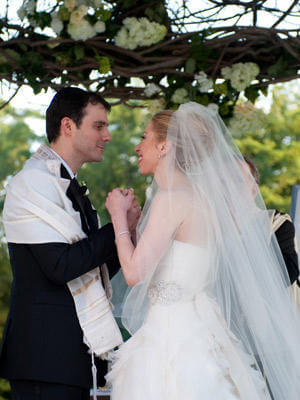 A nice scenery was made by a wisteria vine huppah that was made with some green viburnum which had got white stock and pale lavender roses.
Aisle alignment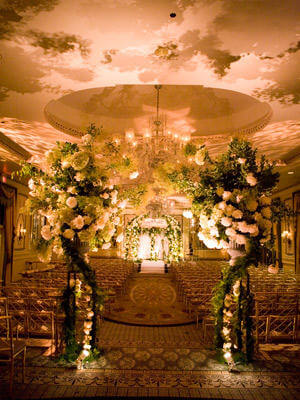 David is the best on the New York social scene with a nice resume that includes the Plaza hotel wedding of Catherine Zeta Jones and Michael Douglas in the year 2000.
Here he tried to utilize the oversized aisle arrangements to please the guests as they stepped into the space of the ceremony.
Floating Ceremony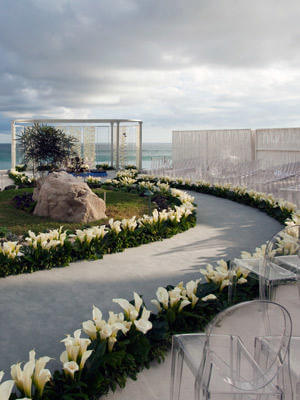 Colin Cowie wanted to make the fantastic concept of a floating ceremony. He made a nice serpentine shaped aisle that was lined with some calla lilies and engulfed by nice, ghost chairs.
Jeweled stationery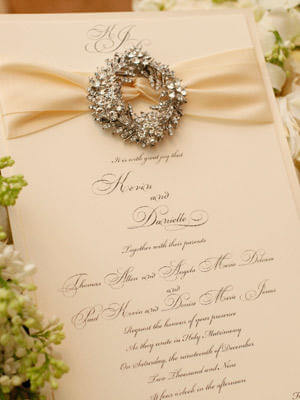 The wedding planner Michael Russo took some of the conventional stationery to a completely new level by putting in some jewel brooches and ribbons to every invitation or a nice feel.
Vintage Handkerchiefs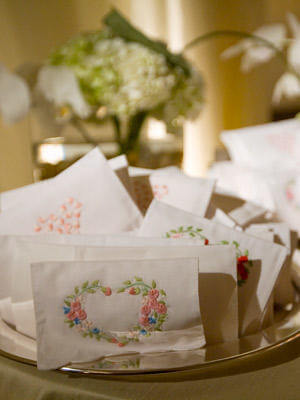 Weiss is the go to wedding planner in Hollywood and there are fantastic clients such as Nicole Richie, Eva Longoria, Gwen Stefani and Katy Perry.
Floral covered Candelabras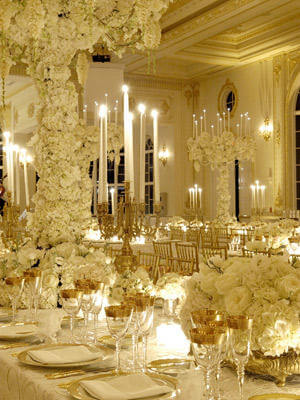 Bailey worked with a wonderful monochromatic color scheme of ivory and nice hints of gold and some nice added texture with some nice floral covered candelabras.
T