The Most Expensive Hotels in The World
In:
Travel
, posted: 2 years ago
Do you want to have a life that is full of caviar and champagne? You need to be certain that you pack your designer luggage for this great countdown of the world's finest costly and luxurious hotels.
Emirates Palace, Abu Dhabi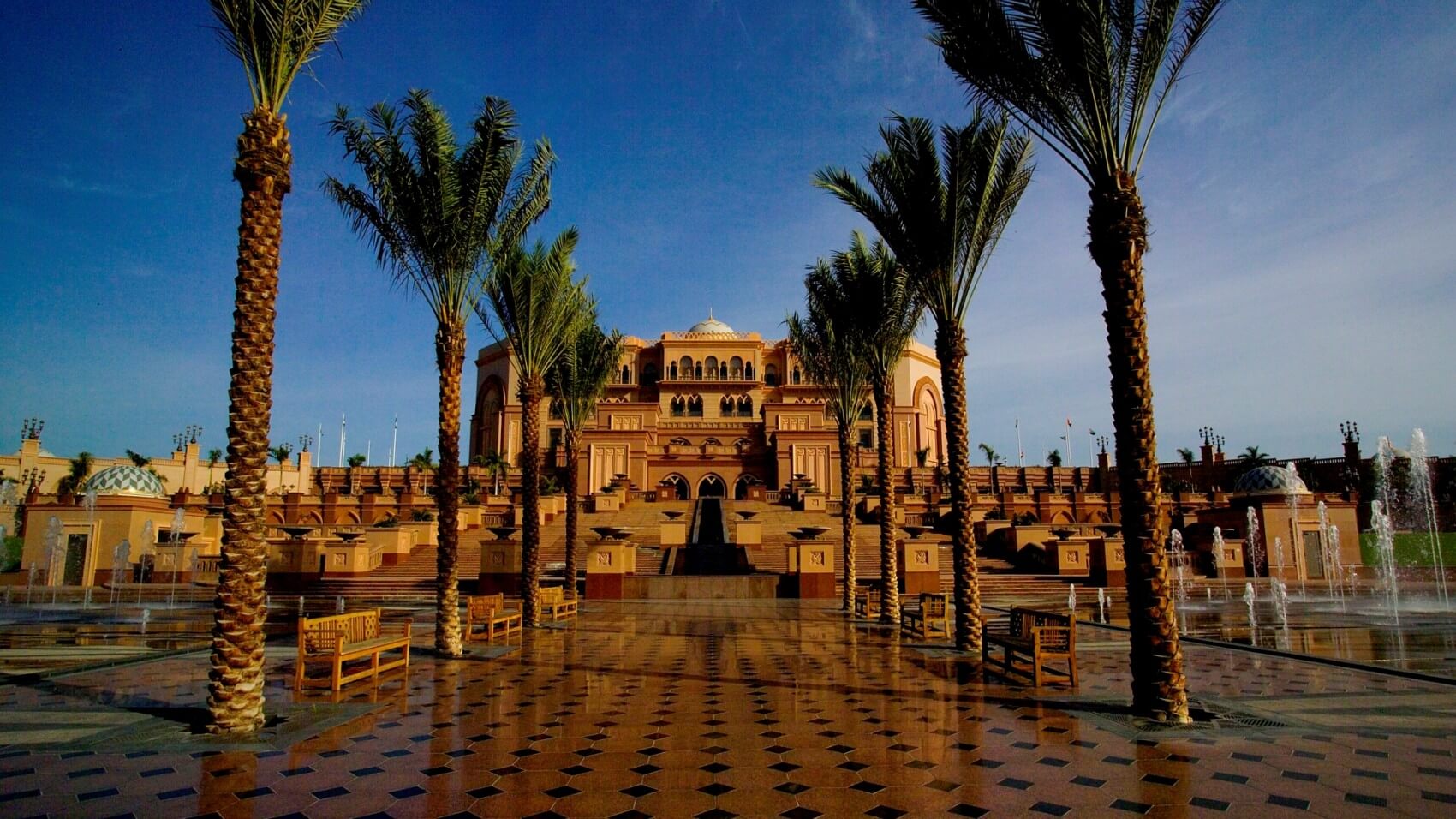 This hotel was built at the cost of $3 billion. It has got 394 rooms and suites and forty meeting and conference rooms. It has also got a white sand beach and many pools and fountains. In addition to this, there is a nice spa and a marble that is imported from thirteen varied nations. It has got more than 1000 crystal chandeliers. It is just similar to a small fun fortress that is proud to possess the famous marina development in the Middle East.
Mardan Palace Hotel, Turkey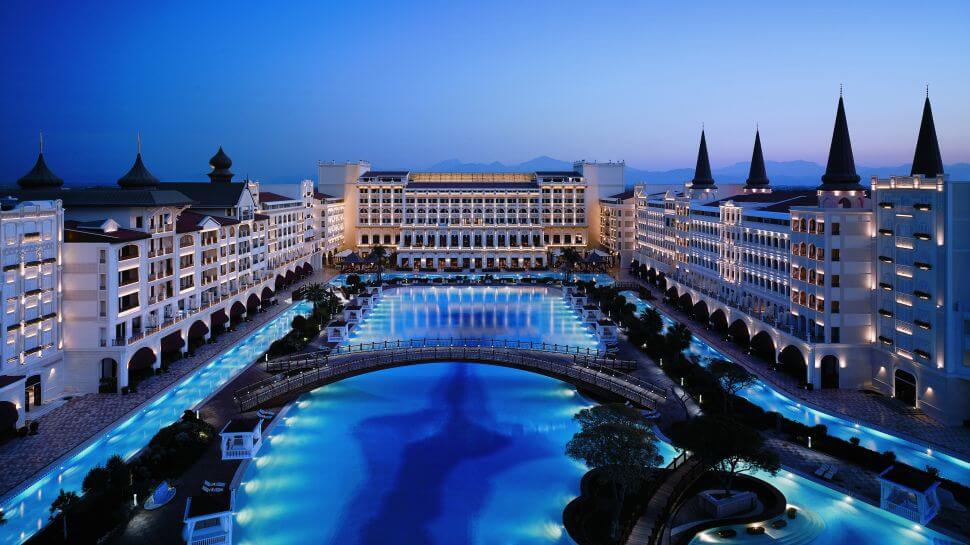 It is one of the luxurious hotels made by a Russian Telman. It was built in the year 2009 and the cost involved was $1.65 billion. It is considered to be the most elegant hotels in Europe. It has got exquisite suites and lovely interiors of gold leaf, Italian marble, and crystal. You can also find ten awesome dining spots and seventeen bars and also a lavish spa. There are 9000 tons of white sand that had been flown from Egypt for the beach.
The Westin Excelsior, Rome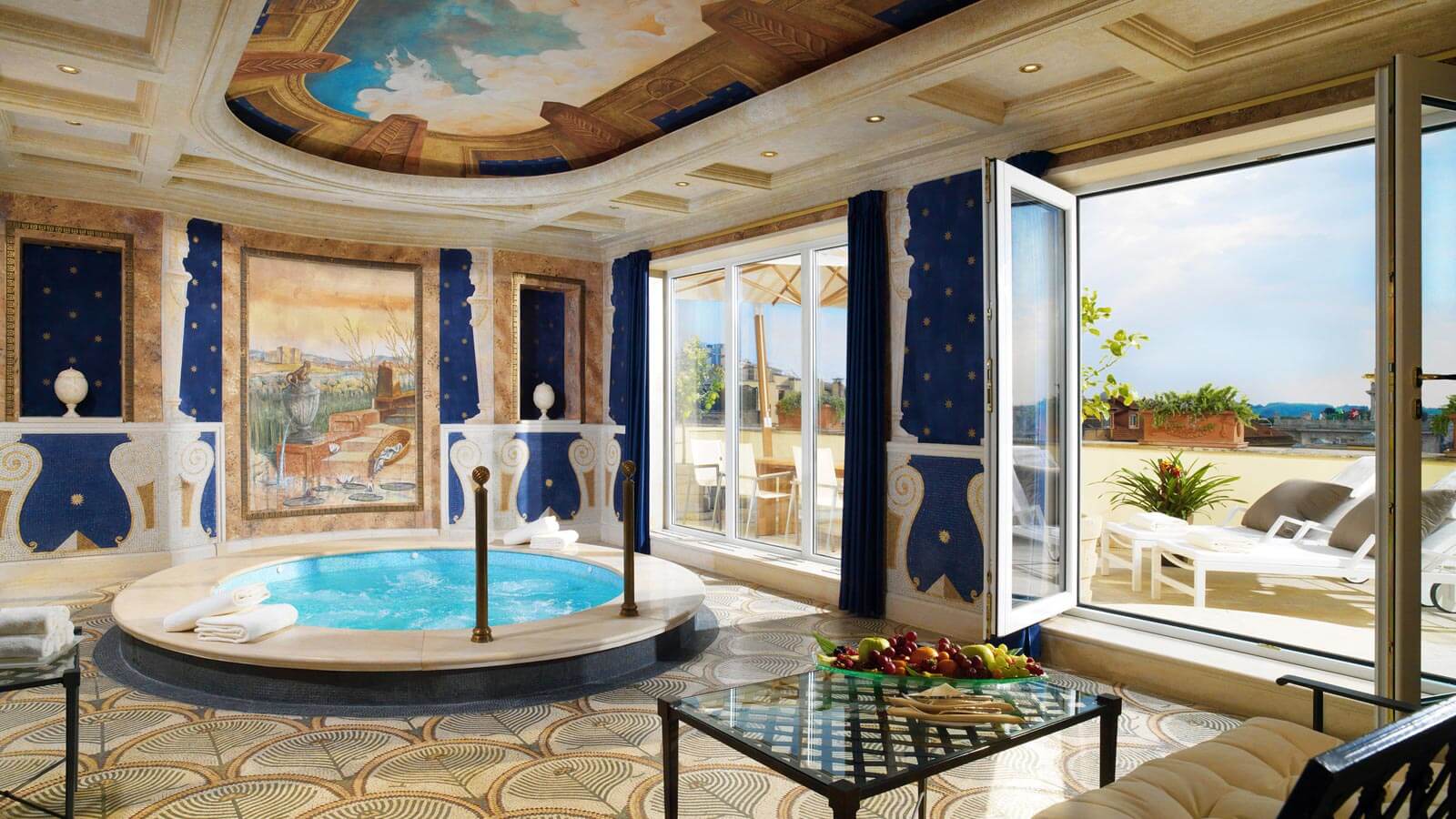 This hotel was built in the year 1906 and is very nice in the Via Veneto district. All the rooms are quite affordable and this hotel comes with the $7 million renovations. This beautiful luxury hotel has got two floors and has the biggest suite in Italy. It has been furnished in marvelous style with ultra-modern gadgets and lovely cathedral style domes. It has got a nice sauna and a steam bath.
Burj Al Arab Hotel, Dubai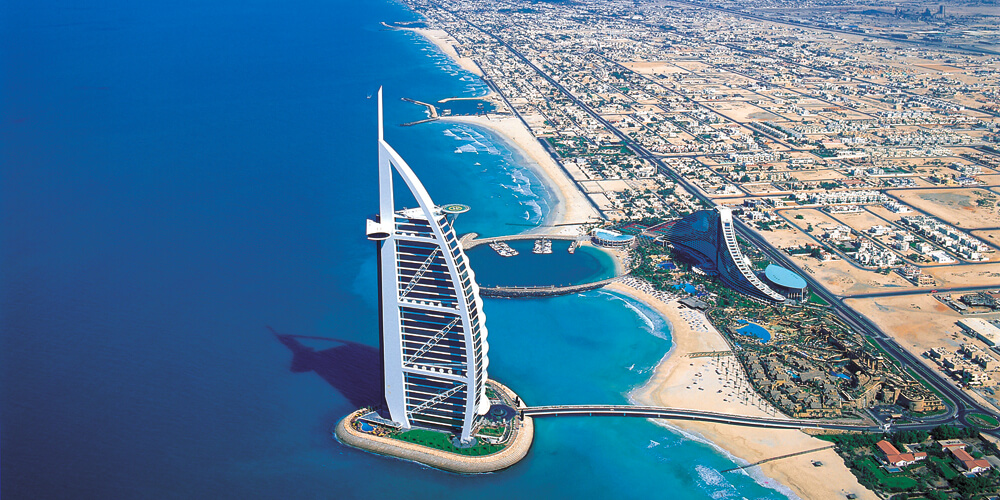 The hotel has got a remarkable architecture and is the most spectacular hotel in the whole world. All the rooms of the hotel have got luxurious suites that span the two floors with the most wonderful views. There is a great range of nightlife options and awesome dining.
The Plaza, New York City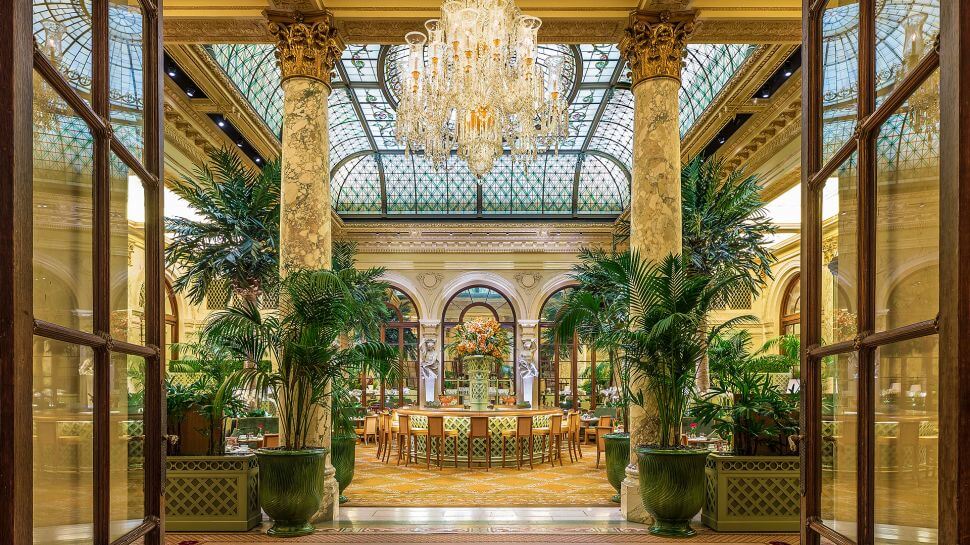 The Plaza is considered to be the top most option for the VIPs particularly the Royal Plaza Suite that has the finest views of Manhattan. It has got a great library, a gymnasium, and a grand piano. It has got a wonderful kitchen and a butler's pantry that has got a service elevator.
Atlantis Paradise Island, Bahamas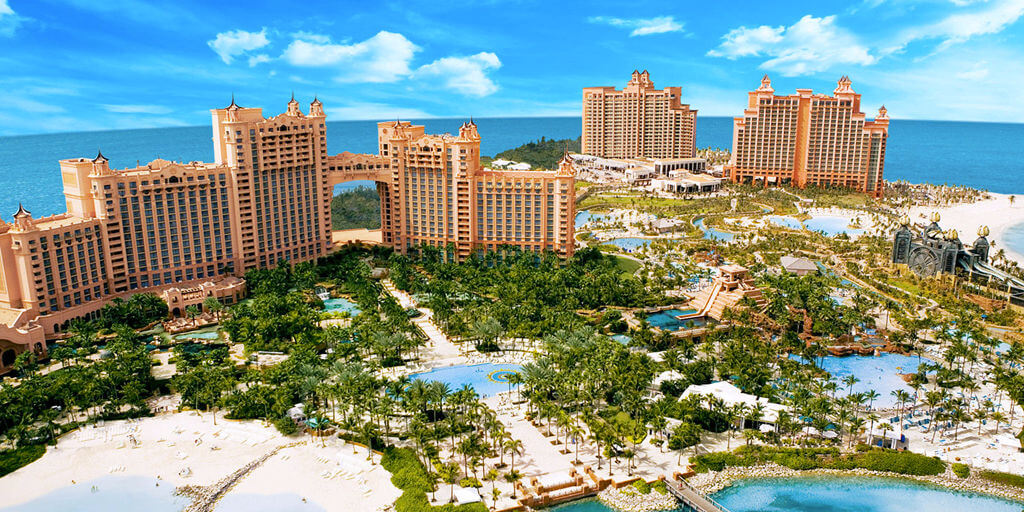 Atlantis Paradise Island was built in the memory of Atlantis Paradise Island and it is contained in a 141-acre facility. It is considered to be a great resort destination in the Bahamas. It has got 10 plush rooms that have got a 12 feet ceiling and nice windows and a grand piano.
Palms, Las Vegas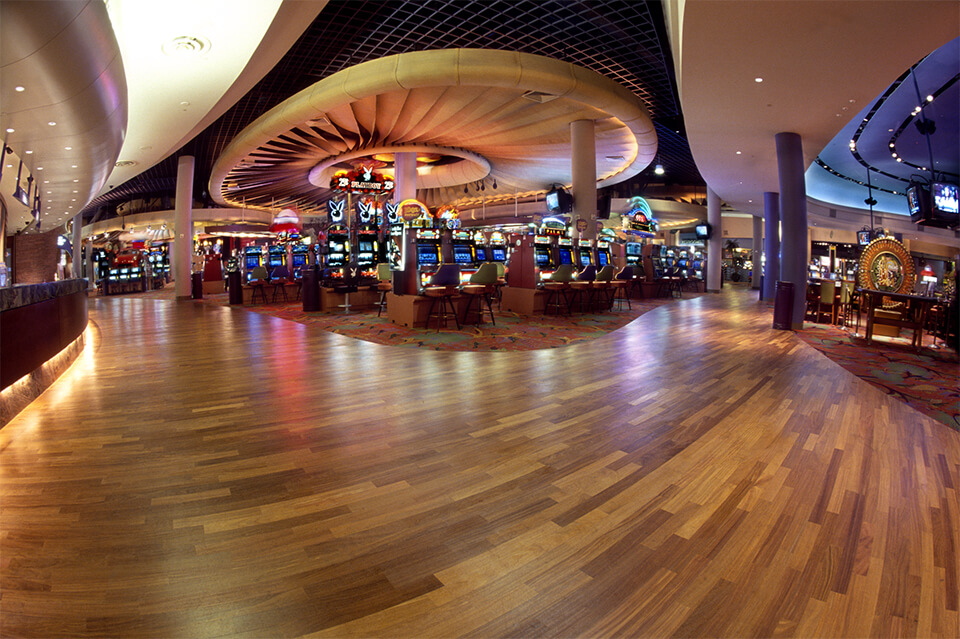 Located in Las Vegas, Palms is popular for high roller living. It has got a suite accommodation that can adjust at least 250 people for a nice get-together. It has got a big rooftop Jacuzzi and a nice private elevator, sauna and a media room.
The Boulders, Arizona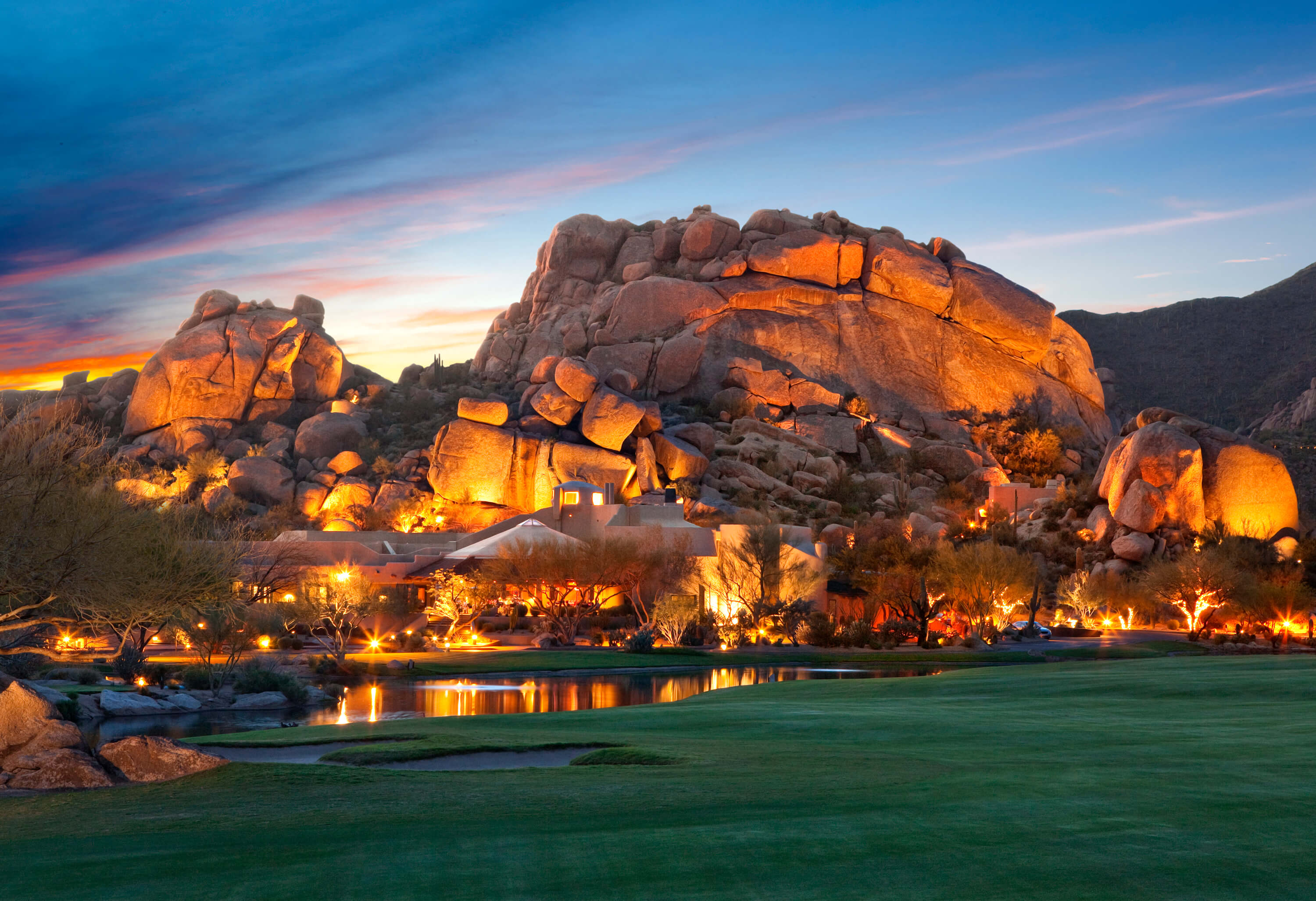 This luxury hotel spans in about 1300 acres of the Sonoran Desert and has a big spa compound that has got great rejuvenation treatments. There is an uber private gated Villa Retreat for the celebs.
CuisinArt Golf Resort and Spa, Anguilla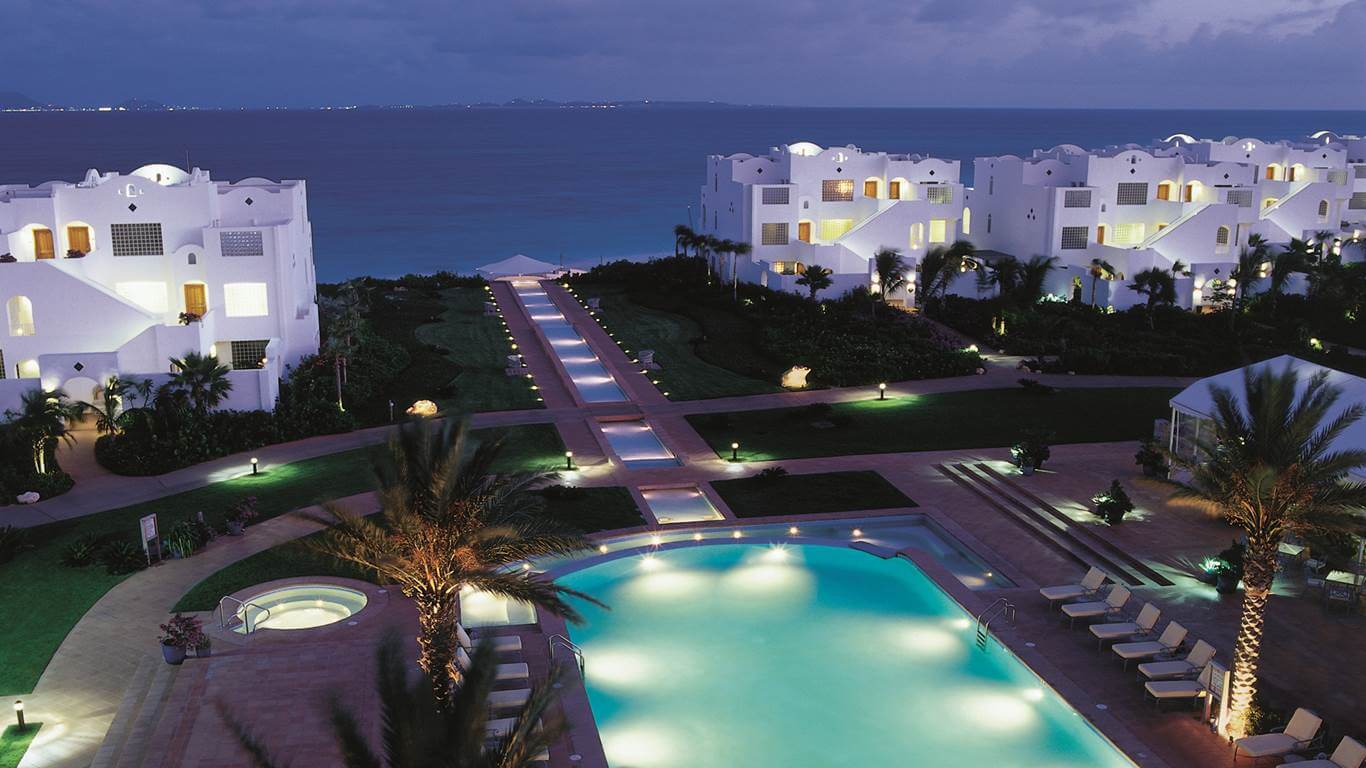 It was made in such a way so as to include many guests. It has got marvelous guest rooms and nice villas that have big grounds.
Marquis Los Cabos, Los Cabos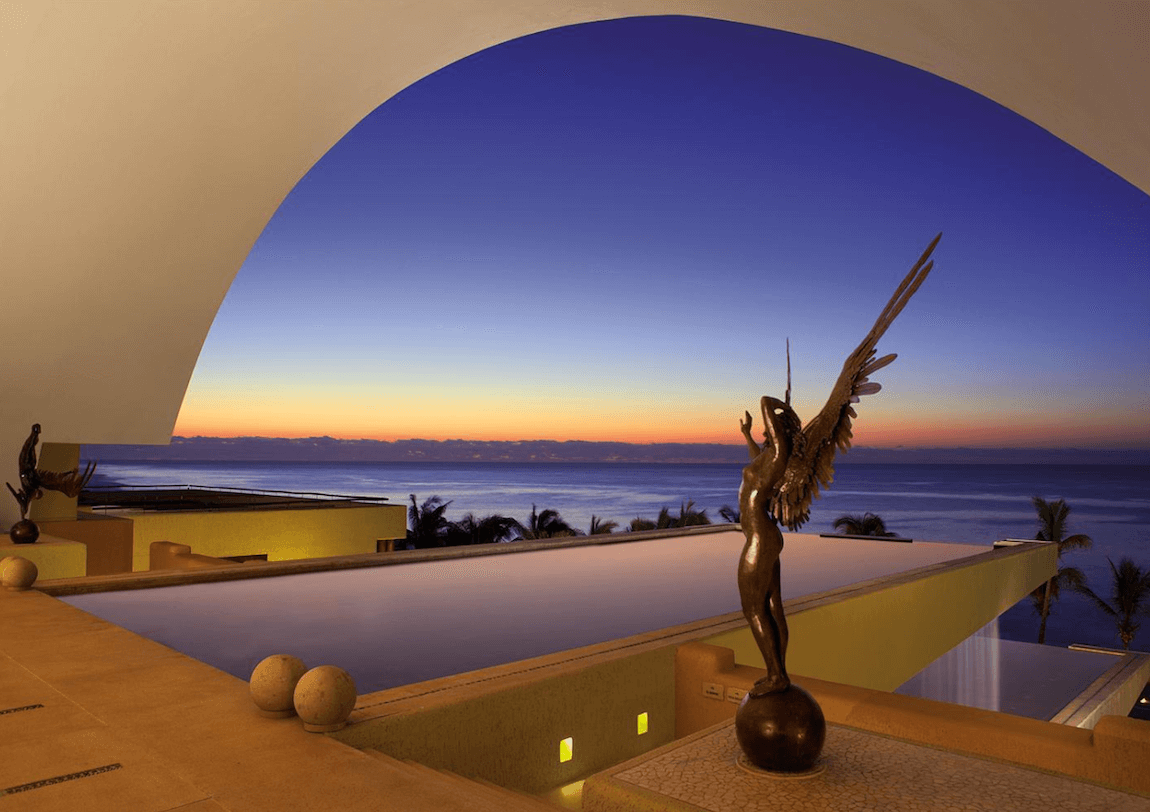 The hotel has been inspired by a great legend of the two angels who want ultimate paradise on the earth. It has a nice lobby of Marquis Los Cabos. It has got wonderful sculptures and big waterfalls.
D