The Most Expensive American Muscle Cars Ever
You must have heard the term American muscle car. This term refers to a strong small two door coupe that has similar kind of engine that is of the big sedans. People who collect these type of automobiles link them with high performance. The disputes are there with the accurate definition of a muscle car. However, anyone can agree that there have to be a competitive engine.
Many authorities nowadays have a belief that 1949 was a prototype. Famous American muscle cars had a heyday between the years 1965 and 1970. In that time span, makers provided some attractive two door sedans in order to lure the purchasers into the showrooms. The prices generated a great demand for the energy efficient automobiles. The fans celebrate the fantastic automobiles from the era of the Hippies.
There are several rare auto lovers who concentrate on restoring them. The top muscle luxury car prices at auction account for some of the interest that the collectors exhibit in the 60s and 70s time automobiles.
1970 Chevrolet Chevelle SS 454 LS6 – $1.15 million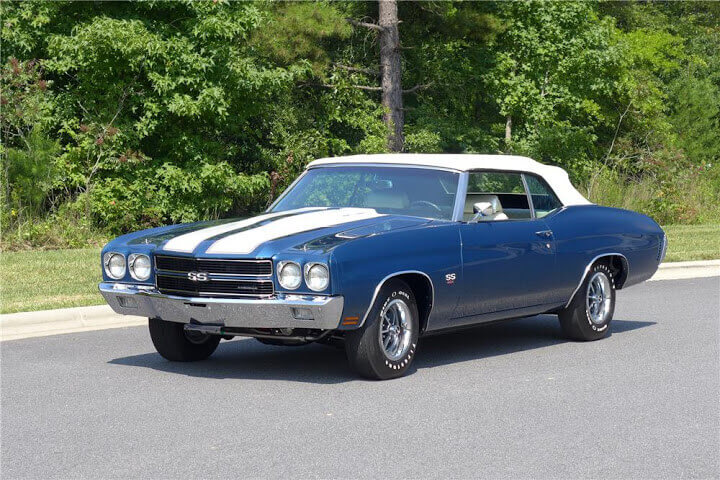 This automobile's history gives the testification of the attraction of the muscle cars. Chevrolet made the Chevelle SS454 LS6 in the year 1970 as the strongest convertible coupe of its generation. It has got a horsepower of 450 and a big LS6 engine that is a huge attraction for the collectors.
1967 Shelby GT 500e Super Snake – $1.3 million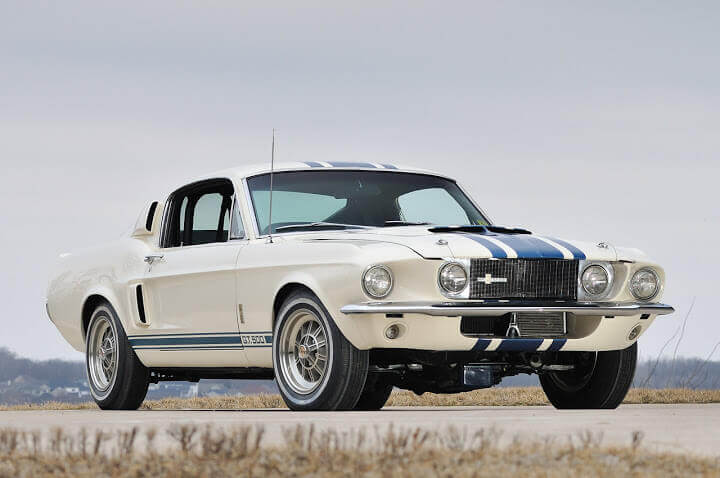 Its history exhibits how the low sales figures in one time and translate into a big auction figure in another. The maker provided the GT500e which is a race car to the public for the first time in the year 1967 and was anticipating to generate a limited number.
Elevated prices led to some low sales. It was classified as an American muscle car. This type of automobile had some nice sale records at Mecum auto auction in Indianapolis in the year 2013.
1970 Chrysler Plymouth Hemi Barracula Convertible – $2,250,000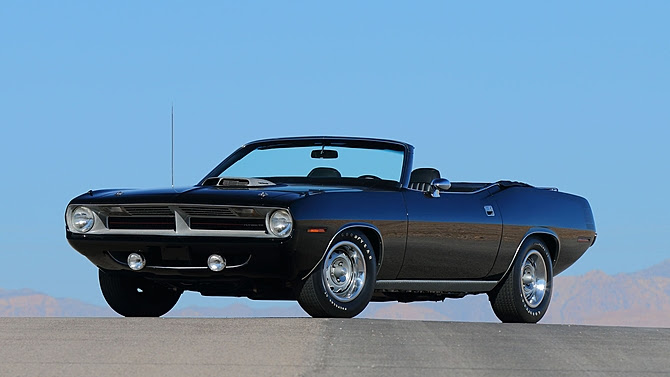 Chrysler Hemi Barracuda are convertibles and this line reduced in a big way due to its fame when the 1960s began.
Y