The 16 Most Expensive Motorcycles In The World
Girls like costly motorcycles. The expensive motorcycles create a great impact on the people. Here are 16 most costly motorcycles in the world:
Tron Light Cycle – $77000
This cycle has got an electric motor, hydraulic brakes and an onboard computer that controls the bike. There is no trail of light behind this replica. This is an exquisite motorcycle that will leave you amazed.
Confederate B120 Wraith – $92500
The Confederate B120 Wraith is a costly bike. The actual price of a BMW 5 series is approximate $45000. Its engine is dinky and it has got 2 cylinders that give 125 hp. This bike has a great quality and is excellent in design. It is composed of aircraft grade billet aluminium and carbon fibre that has a great design with a retro motorcycle for the past style with great performance. This bike is made for you if you like the style more than the speed.
Vyrus 987 C3 4V – $103,800
This bike is powered by a Ducati engine of 1200 cc and the horsepower is 211. Its weight is 350 pounds. The designer of the company is Vyrus and it has specialization in designing ultra cool bikes powered by Ducati engines. There are gaps between the chassis and the seat and the handles provide the bike with a sporty appearance.
MV Agusta F4CC – $120,000
This bike clocks at 200 horsepower. It has the finest parts in the market and has engine valves designed in collaboration with the giant Ferrari. It is a hand built the custom bike with 90 percent tailor made parts. You will find at least 100 copies of it in the world.
NCR MH TT (Mike Hailwood) – $130,000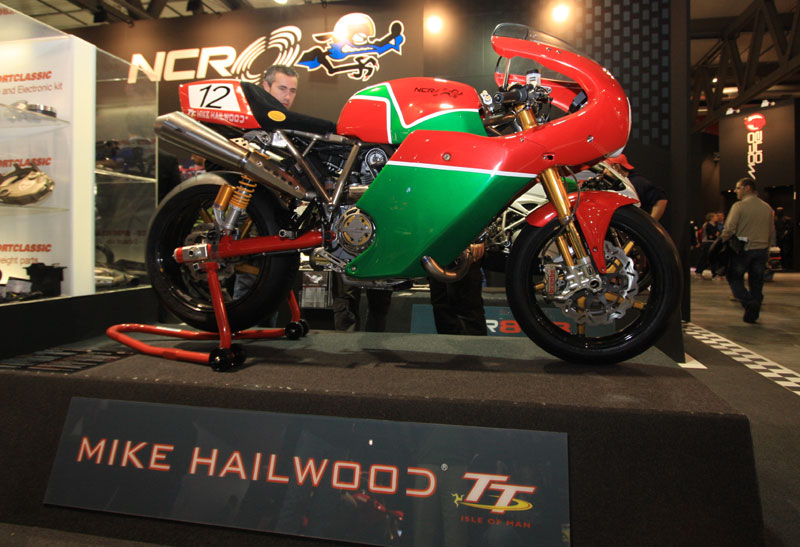 There are 12 copies of the NCR MHTT in the world. It is the most renowned bike in the world. The MH TT has got the horsepower of 130. It has a titanium frame that has the weight of 11 pounds that is 5 kg. The bike weighs 300 pounds. The bike is for collectors.
NCR Leggera 1200 Titanium Special – $145,000
This is NCR's first street legal bike. The firm makes professional racing bikes. The NCR Leggera has a weight 328 pounds. It has got top-class components which include suspension, brakes by Brembo,
Carbon fibre BST wheels and a 10.6-pound titanium frame. It has got an intense suspension and an aerodynamic hawk-like the frame that does not allow one to forget this bike.
Icon Sheene – $172,000
Sheene has got a limited edition and there are fifty-two copies of it. There is a different playing card hand painted on it. The bikes form a complete deck. The bike generates a horsepower of 250 and has a big Garrett turbocharger. Its engine has the capacity of 1400 cc. It is considered to be the most powerful motorcycle in the world.
MTT Turbine Streetfighter – $175,000
MTT released their Y2K Turbine Superbike manufactured by Rolls Royce. It has got a turboshaft engine of 250C18. The bike gets 320 hp into its Pirelli Diablo tire.
NCR Macchia Nera – $225,000
This bike has got a limited edition and that is why it is very costly. It has been designed by a visionary Aldo Drudi. The price does not come with the performance of the bike. The hp of the bike is 185 and it has got 4 valves per cylinder. It has got a transmission of 6 speed.
Dodge Tomahawk V10 Superbike – $550,000
This is the first bike to go beyond the half a million-dollar mark. This superbike is a nice automobile and its weight is 1500 pounds. It may get 0 to 60 in just 2.5 seconds. A Tomahawk may get up to 300 miles per hour.
Harley Davidson Cosmic Starship – $1.5 million
It is a Cosmic Starship which is a Harley Davidson creation. It is a great piece of art and is worth a bargain. The bike does not have any similar mechanical credentials as other bikes. It has its own uniqueness.
Yamaha BMS – $3 million
This bike has 1700 cc V twin-engine. It is very powerful. It has got a strange design. It is upholstered in red velvet and the bike is coated with 24 carat gold with a marvellous print. This bike is a great status symbol and is worth your money in the town.
Hildebrand and Wolfmuller – $3.5 million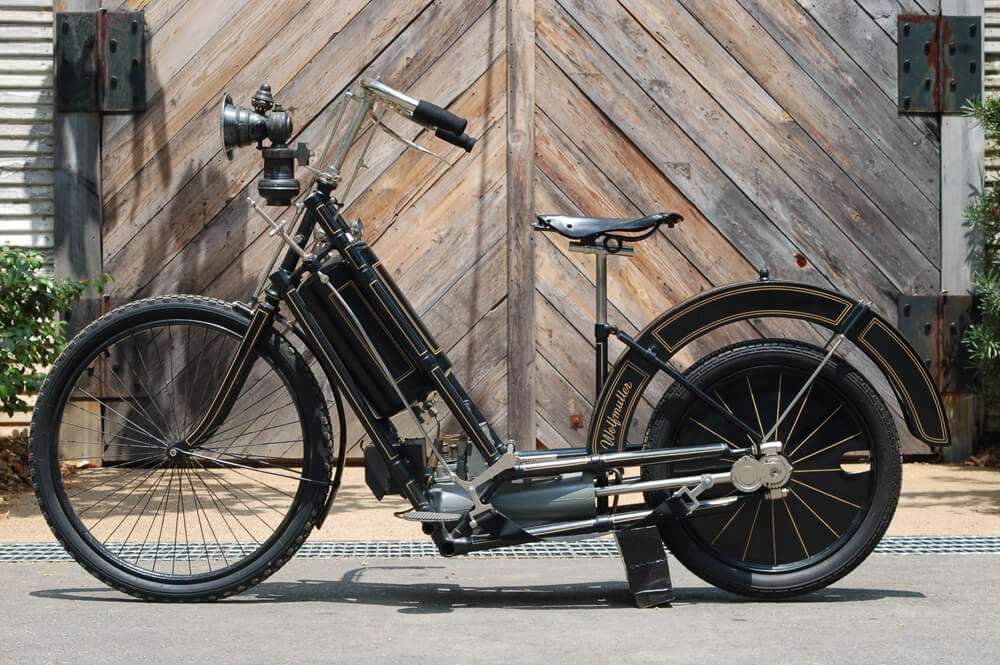 This bike was made between 1894 and 897. It was the first one ever made. It is not very fast nor very heavy.
Ecosse Spirit – $3.6 million
You need to take a 2-week class at the Ecosse headquarters to ensure you are highly competent. This bike is a collaboration between 3 American and British engineers. It has the ability to reach 230 miles per hour.
1949 E90 AJS Porcupine – $7 million
The design of the AJS bike changed some years after. The world championship edition of this bike is the rarest motorcycles now. It is the most creative and beautiful bike every designed.
Neiman Marcus Limited Edition Fighter – $11 million
The motorbike began at $110,000. It was bought at an auction for $11 million. There are forty-five copies of this bike and it has a limited edition.
G