Black Design Ideas For An Imposing Living Room
Eternally fashionable, stylish, classy, but modern, black is the color that will fit anywhere and will change completely your room ambiance. Making any space more sober and imposing, this color is perfect for your living-room furniture or accessories.
This post is presenting some of the most comfy black living room design ideas to inspire you. However you imagine your design for this kind of living –room and and however you intend to use this ever-contemporary color, here are some of the best ideas to take into consideration.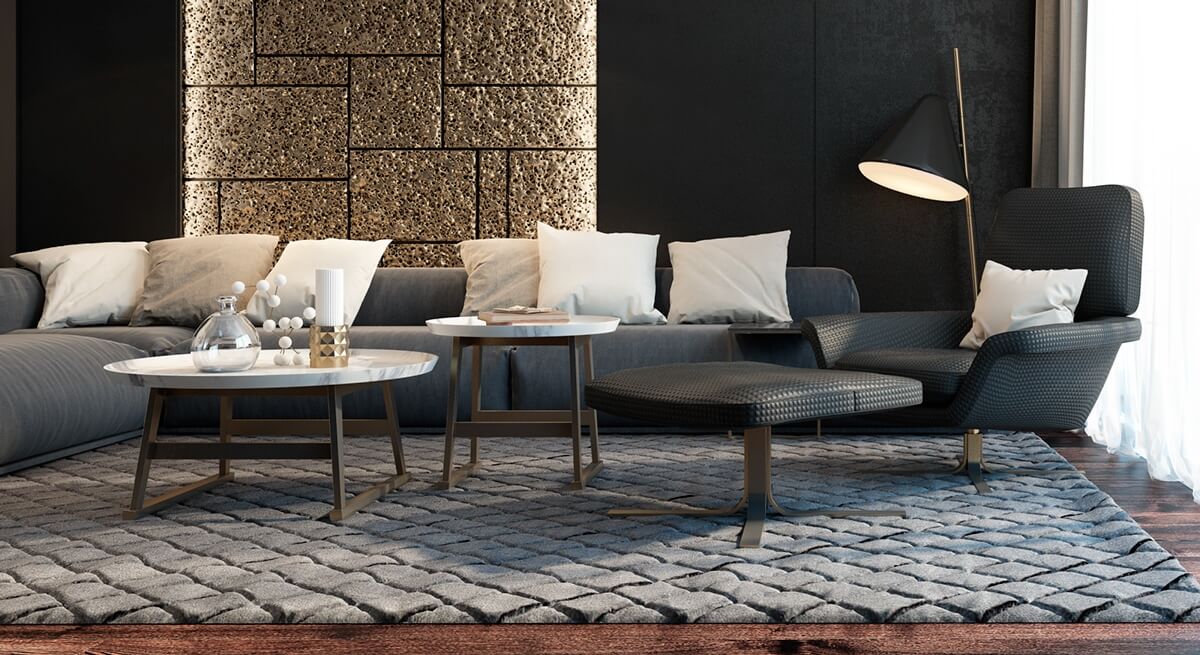 If you think about what color will fit the best with your black furniture, gold is the most imposing choice. However, this way, you will not be able to add silver, shiny accents.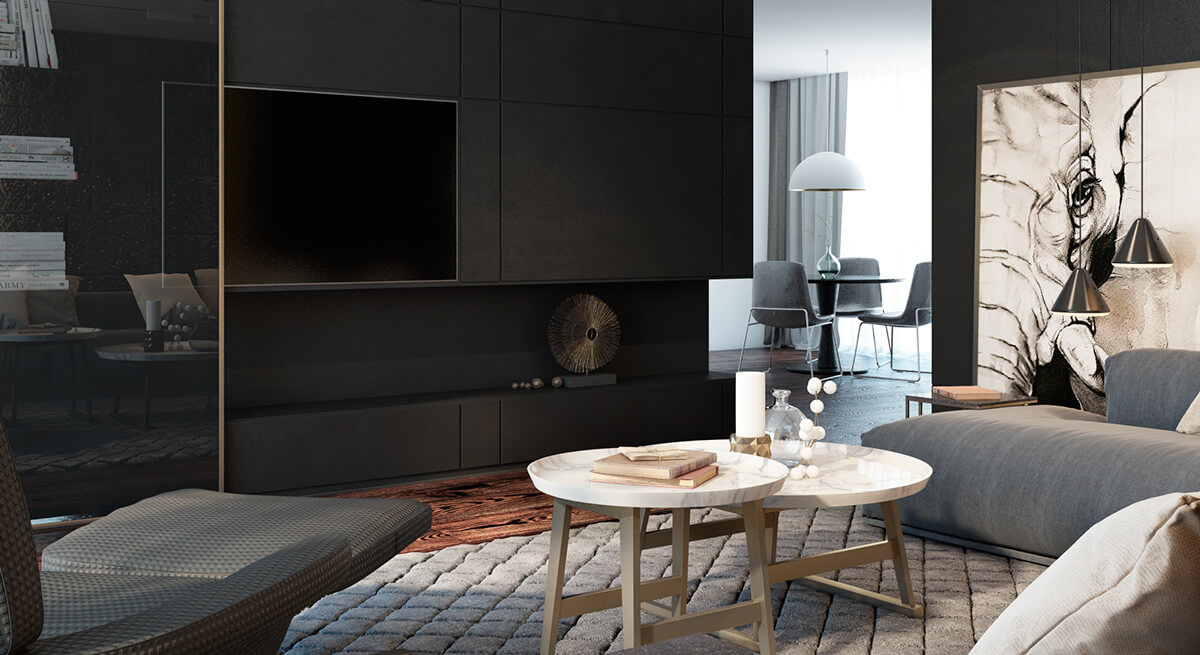 For a genuine modern design, a black wall furniture with a TV hidden inside will be stunning and comfy choice.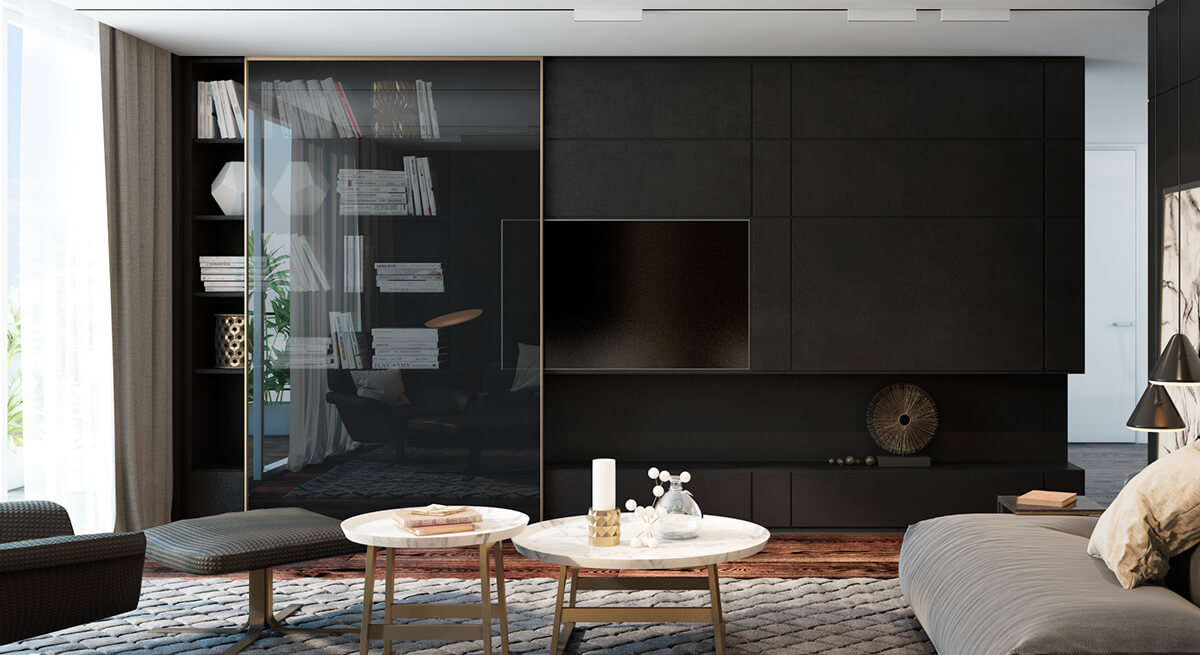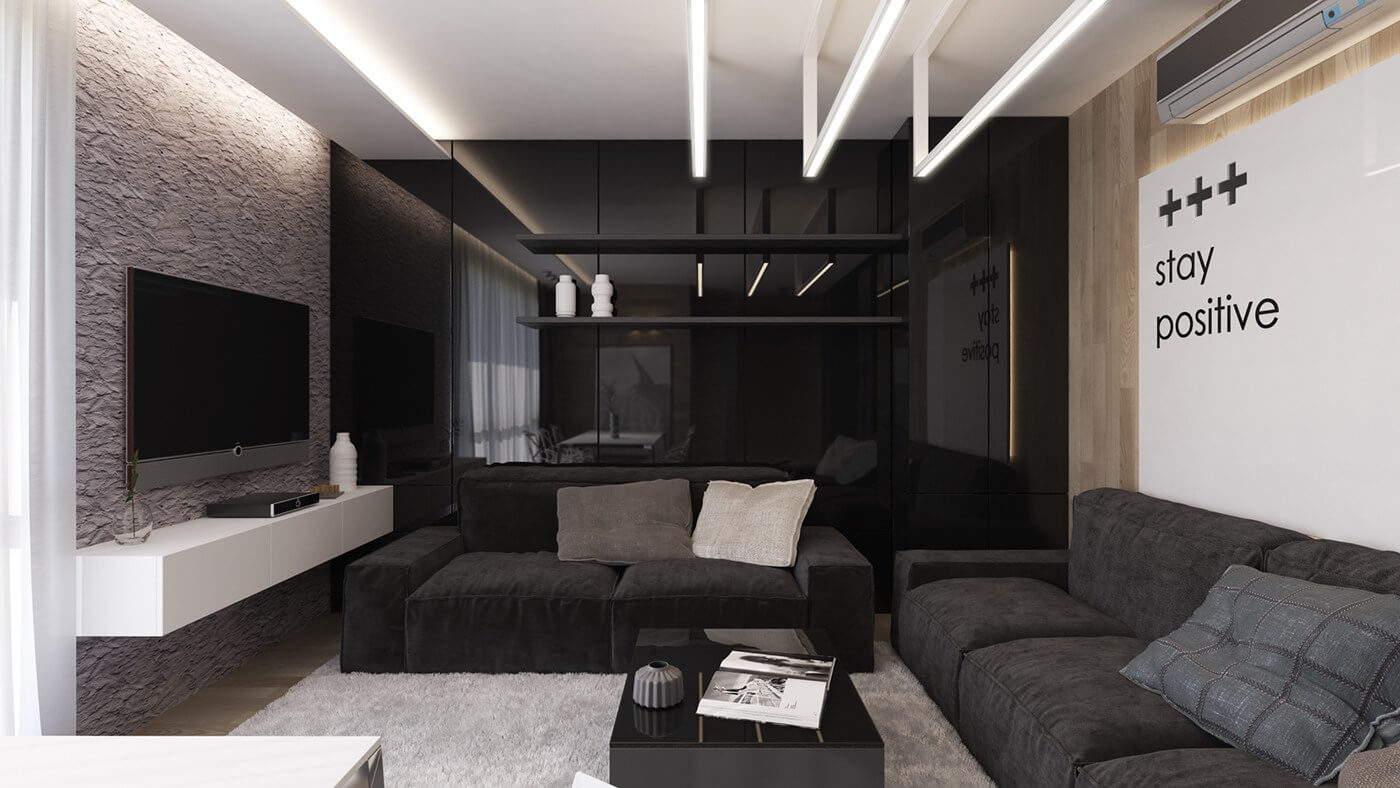 If you don't have enough space you may choose a black mirror wall. This will give the impression of a wide interior and it will be also able to hide a closet or a bar.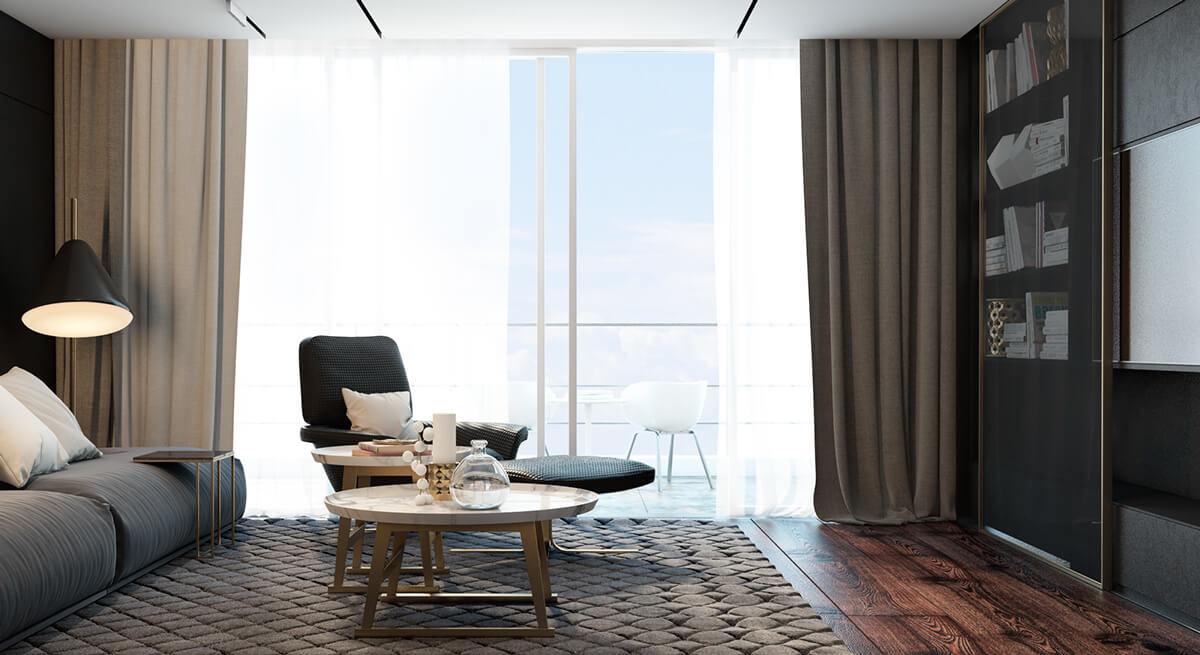 Who said a dark furniture room can't have enough light? Having a wide window or a glass wall, it will change completely your living room light.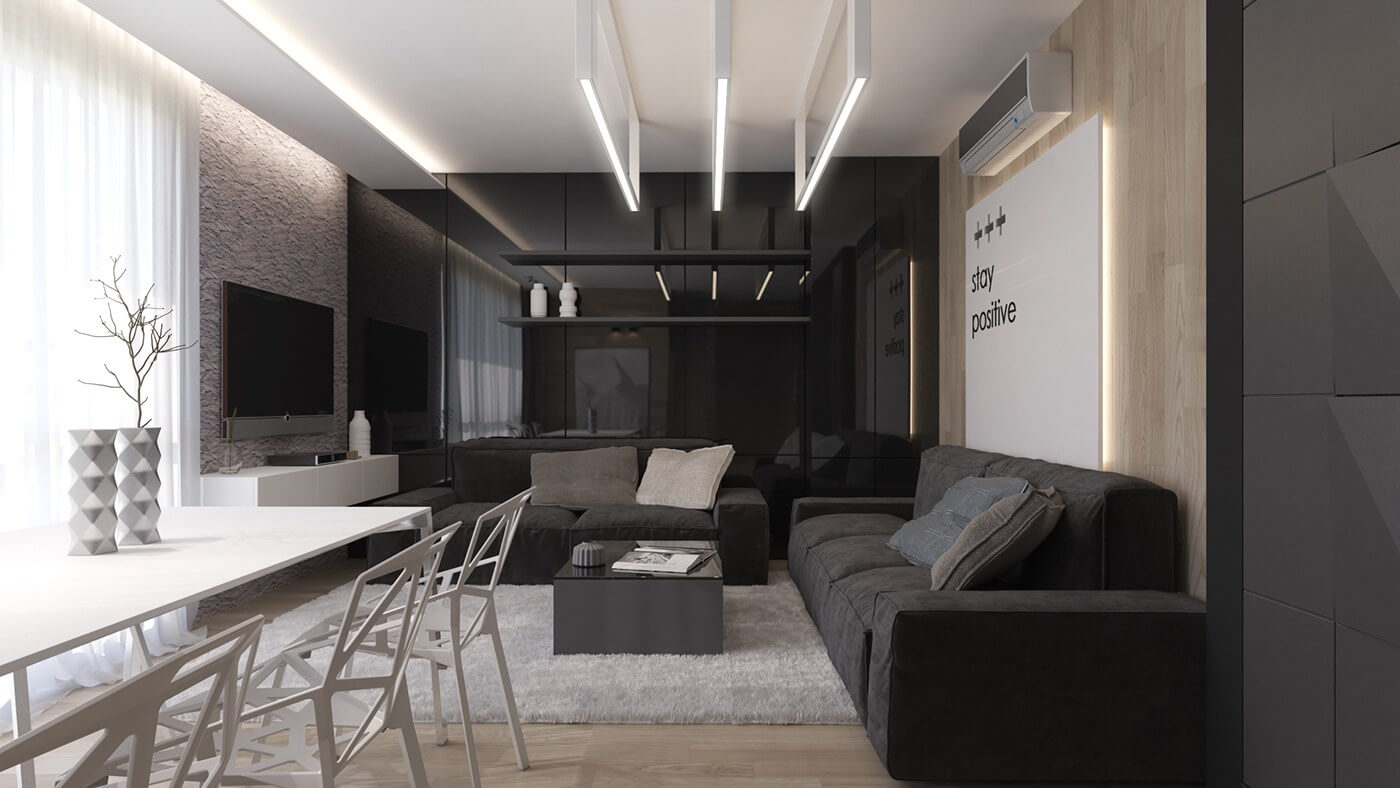 If you are open to the most geometrical and avangarde ideas, here is something you may like.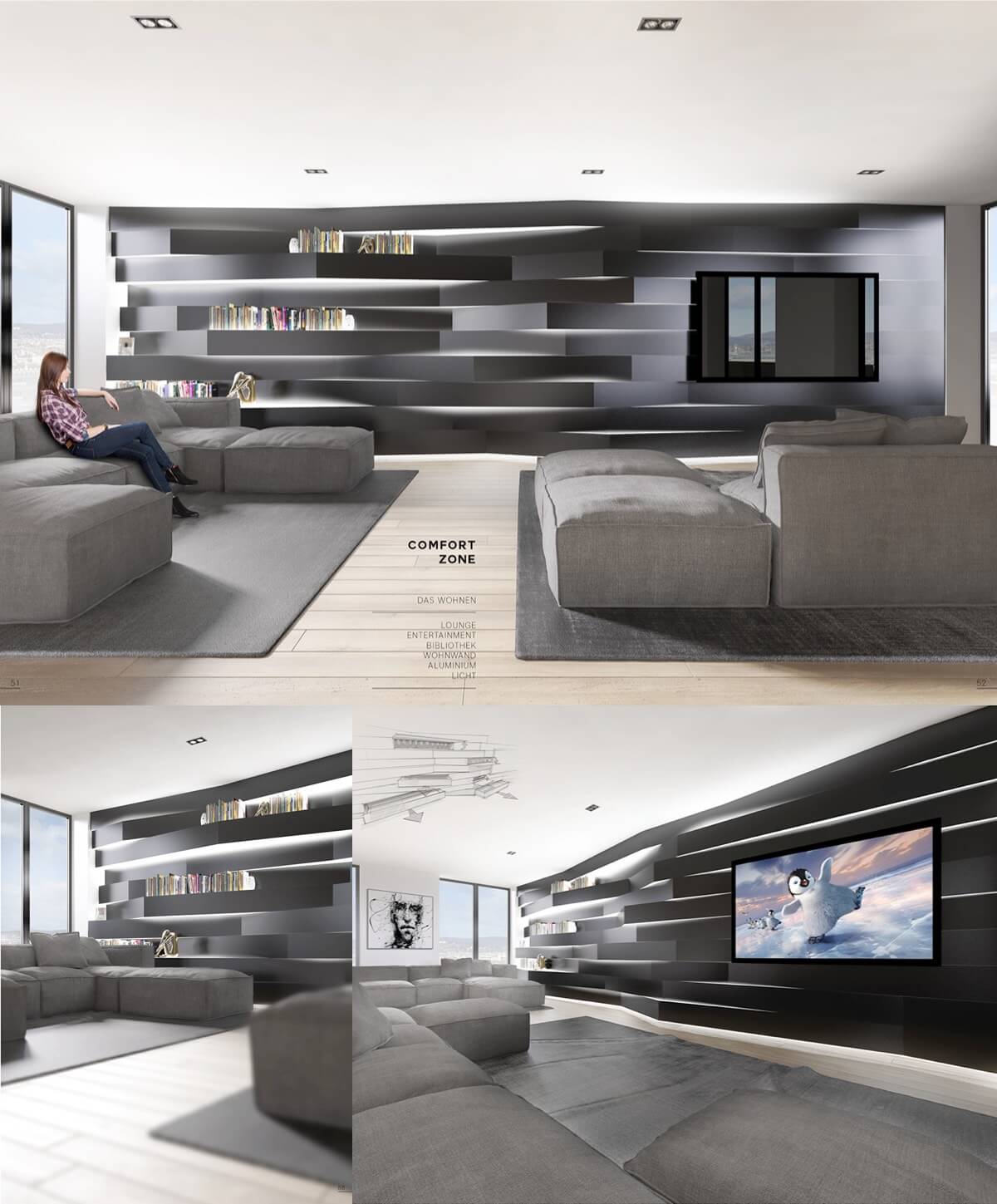 E