The Essentials Ladies Need To Lounge In Luxury
During the "cozy season," it may be tempting to want to hole up in your living room watching Hallmark holiday movies, and sporting baggy sweatpants and an ill-fitting sweatshirt from your college days while you're at it. Truth be told, this can be one of the best parts of the season! That being said, for some of your lounge time (say, if you have company or family over, or a third day in sweats seems a bit much), you can still employ a bit of luxury. After all, there's no bad time to be stylish, and all you have to do to manage it during your cocoa-and-TV hours is load up your wardrobe as needed.
Here are some of our suggestions for cozy-chic essentials that will help you relax without feeling too out of touch with your inner fashionista.
Faux Fur Coat
A faux fur coat can give any outfit an additional touch of glamour. Realistically, it can even dress up sleepwear, at least if you're staying around the house. In fact, a black faux fur coat over a pair of trendy silk pajamas could be a really chic look, even if you're just wearing it while flipping through the channels on the couch. Regardless of what you wear for the full ensemble though, this type of outerwear is super warm and indescribably comfortable. It feels like you're getting a bear hug from, well, an actual bear - but one whose only interest is keeping you cozy.
Cashmere Cape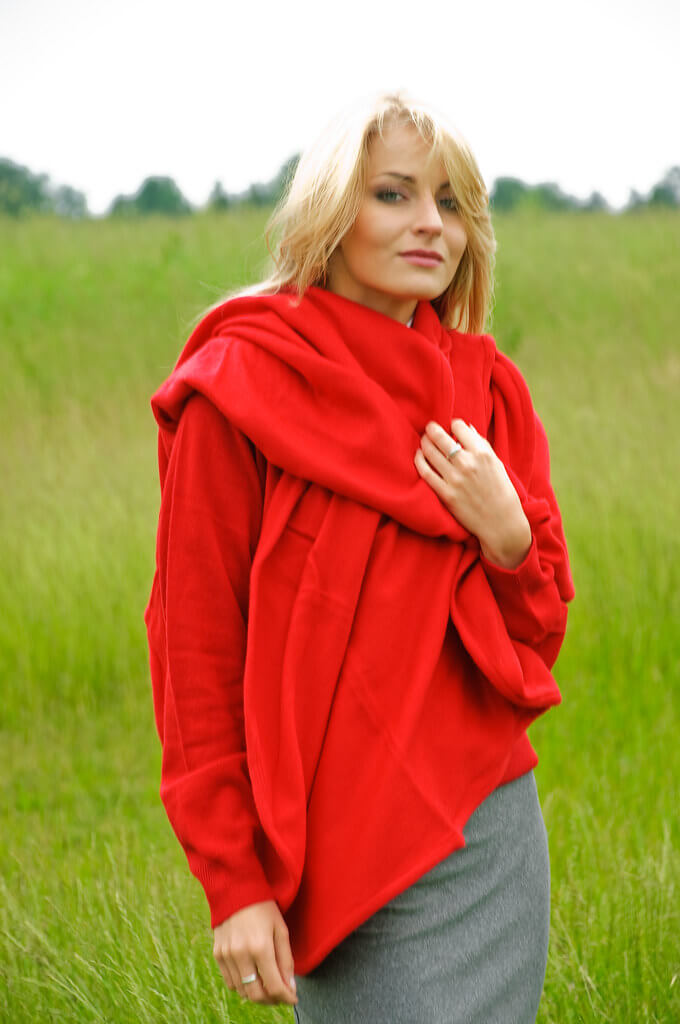 There's nothing better than being wrapped in a warm blanket on a frigid night. If you host dinner at your place, however, guests may find it somewhat awkward if you're roaming around with a comforter draped over your shoulders (although, honestly, more power to you). So instead of doing that, if you want similar comfort but a more fashionable look, sport a cashmere cape at your next winter dinner party, or whenever company's around. This sort of piece can be further elevated by wearing a pair of leather leggings, and even gives you a good excuse for some high-end accessorizing. One of the statement watches previously highlighted at Luxurific would do nicely, and you may even get away with some platform heeled boots inside with the right overall look.
Straight Legged Pants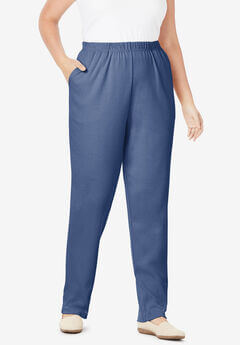 As previously alluded to, it can be difficult to motivate yourself to change out of sweatpants when temperatures drop. However, again, it's a little difficult to get away with keeping it up on a daily basis, particularly if you have a keen fashion sensibility. As an alternative, a simple yet fashionable pair of straight legged pants can be just about as comfortable, and far more versatile. And don't assume this means you have to find something stiff or confining. Woman Within has a range of colors and styles of these sorts of pants that clue you in to just how useful they can be in the winter. This brand places a lot of emphasis on inclusive sizing, and as part of that effort it offers stylish everyday straight legged pants with an elastic waist and soft-knit fabric. Options like these will fit you no matter your size or build, and can really be about as nice to lounge about in as sweatpants - but significantly more sophisticated!
Duster Cardigan (Or Chic Robe)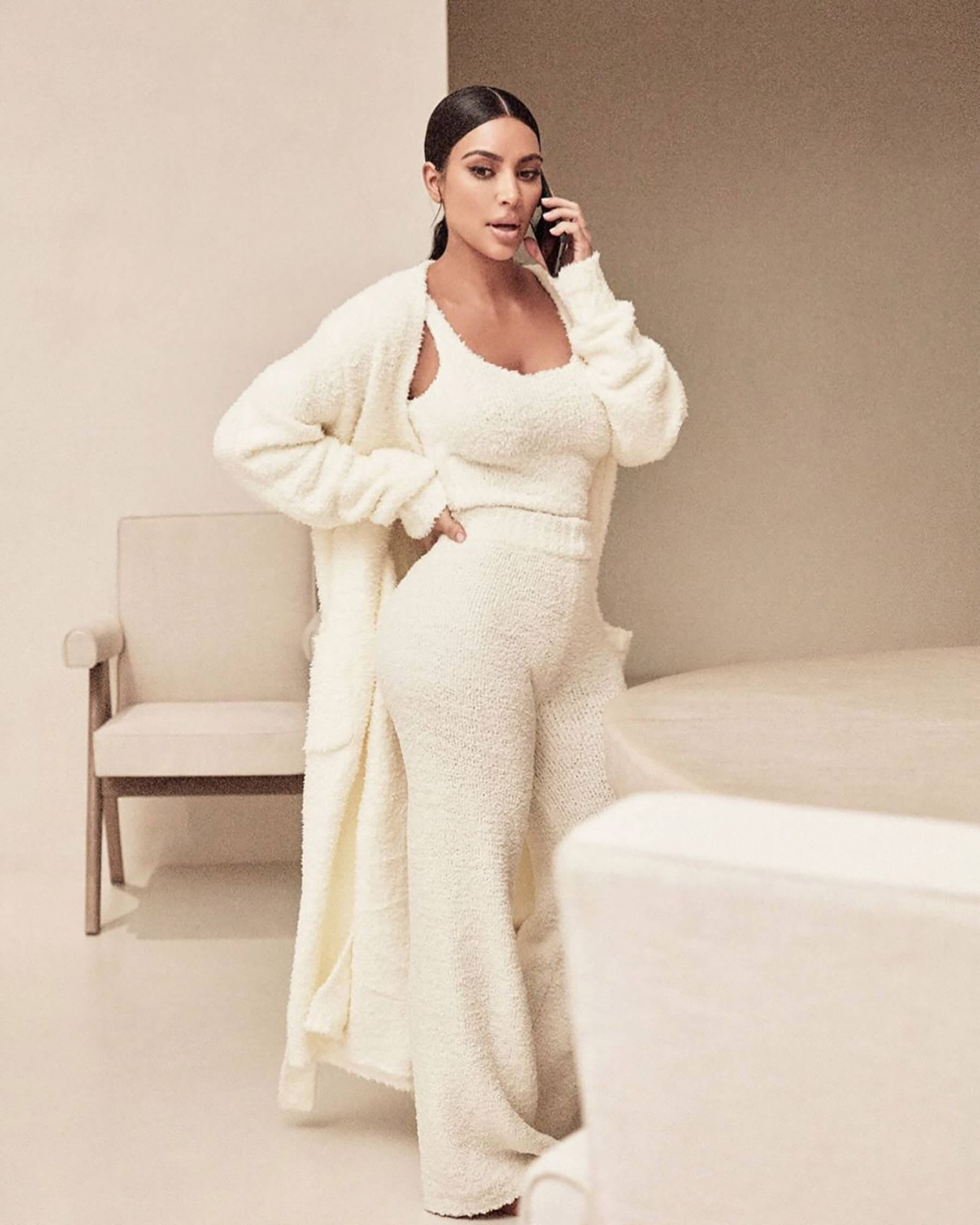 A robe is quite possibly one of, if not the most comfortable clothing item around. Unfortunately, wearing a robe all day isn't usually the best look (generally you don't want to evoke a character like Molly Ringwald's unemployed father in the 1986 hit movie Pretty In Pink). There are some alternatives that aren't too far off though, and we'd suggest duster cardigans in this regard. These robe-like sweaters can give you a similar degree of comfort, but still look presentable in the event someone comes over or you need to run out on an errand.
With that said, if you just aren't ready to give up on your winter robe for a bit of daytime lounging, there are some more elevated options out there. In fact, just leave it to Kim Kardashian. The Cozy Knit Robe in four different neutral colors from the legendary influencer's Skims line are actually quite stylish. Warm, luxurious, and versatile, they can be worn as legitimate statement pieces around the house - or, of course, straight to bed after a late-night binge watch!
Lux Slippers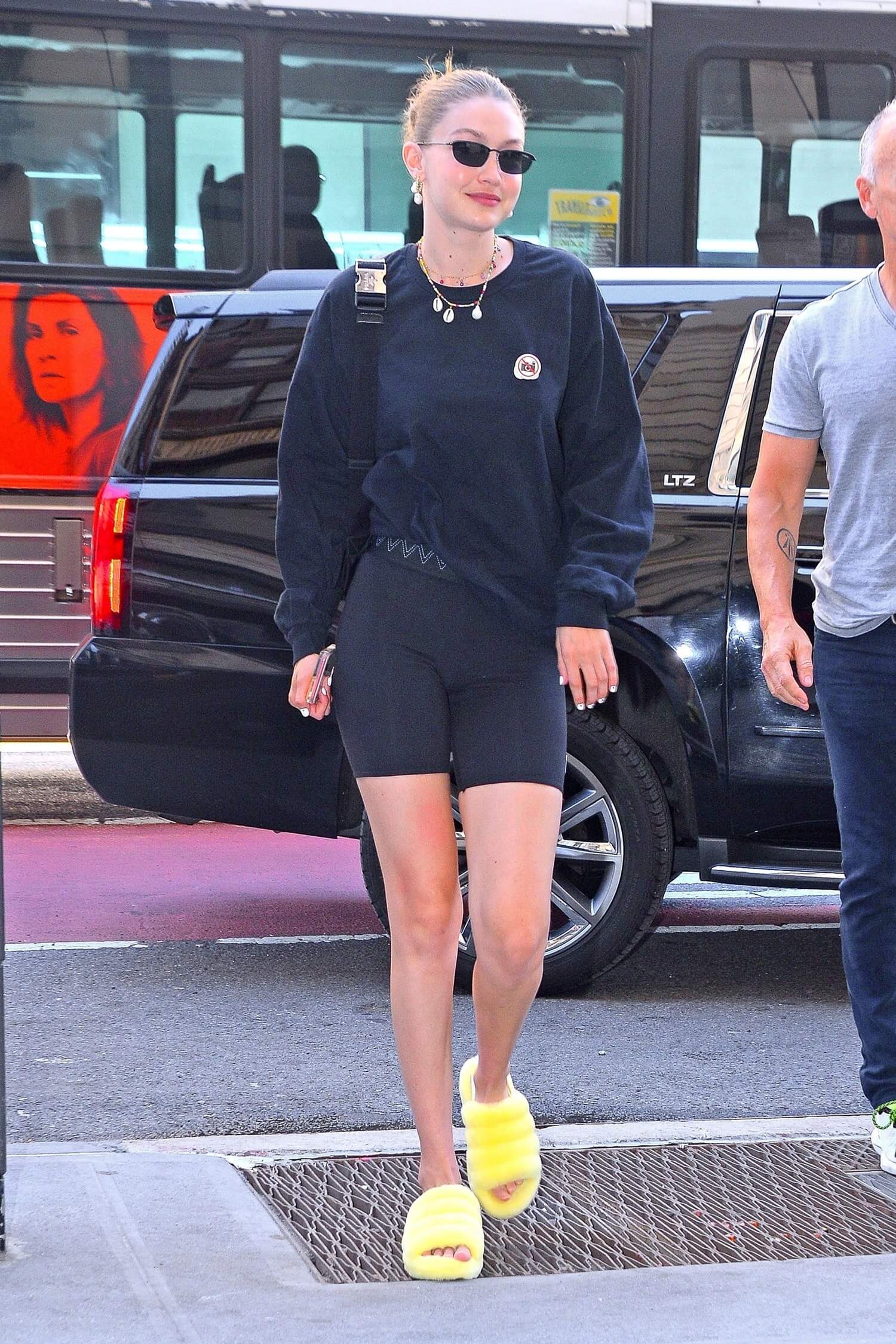 Above all else, you can elevate your lounge style by simply upping your slipper game this season. Instead of your run-of-the-mill white cotton slippers, take a note from supermodels Gigi and Bella Hadid and get yourself a pair of fluffy sandals from Ugg - or at least something similar. Your feet will stay nice and toasty in this sort of footwear, and nothing says "fashionable" quite like a known brand name on your curl-up-on-the-couch slippers!
C